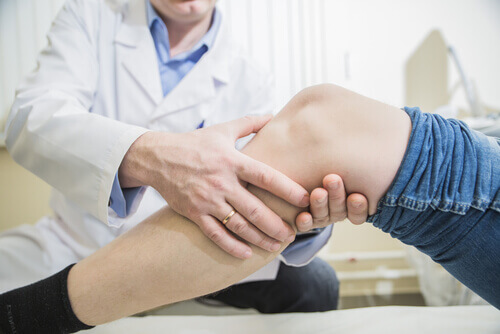 Vitamin D is an important nutrient that supports so many systems in the body. It is essential for proper bone development and muscle functioning. The nutrient also helps control the release and use of energy in the body. Moods are also affected by Vitamin D since it helps regulate the release of serotonin in the body. It is easy to get Vitamin D. You can simply go out in the sun for at least half an hour a day.
This may pose more of a challenge in winter months and in parts of the world where there is less sunlight. Dairy products are also rich in Vitamin D. Oily fish, such as salmon and sardines, contain Vitamin D along with Omega 3 fatty acids that support heart health. Since Vitamin D is so essential to general health, it is important to ensure you are getting enough of it and to be aware of the signs of Vitamin D deficiency.

1. Bone Pain
Along with calcium, Vitamin D is known to keep bones strong, and a lack of it can have the opposite effect. If you are starting to lack the sunshine vitamin, you may start literally to feel it in your bones. Bone and joint pain are the first signs of a lack of Vitamin D.
In a study of 150 people with joint and skeletal pain, 100 of them were lacking Vitamin D. In fact, a deficiency in this vitamin is so common, that the first thing you may want to do is ensure you are getting enough of this vitamin (along with scheduling an appointment with your physician, of course).
The pain in your bones may be warning you of some effects that could come later, such as a softening of the bones or osteoporosis, so if you get this problem sorted out at the first sign of bone discomfort, you can avoid problems later on.