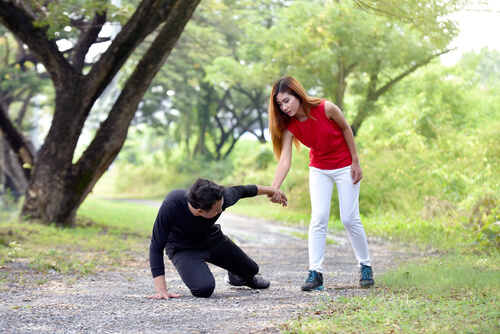 2. Weak Muscles
Along with bone pain, muscles are also affected by a lack of Vitamin D. You may think that you are just generally tired or sprained a muscle during a workout. However, if the pain does not go away, it is worthwhile looking for some other possible causes. One may be Vitamin D deficiency.
The difference between bone pain and muscle pain is that muscle pain may present itself when you move a certain way and the pain may be sharp and focused in one specific area. Bone pain is deeper and is spread out over a wider area.
Vitamin D is vital for bone and muscle functioning, and a lack of this essential vitamin may lead to stiffness and could lead to injury. If you feel you are lacking these nutrients, take your exercise routine outdoors, especially in the sunny months, and soak up some Vitamin D through the sun while you strengthen your muscles.