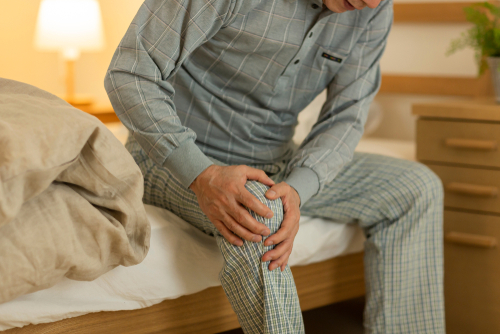 Inflammation occurs when there is an infection or injury to the body. It is a way for the body to signal to the immune system that it needs to start repairing and healing tissue that is damaged. Inflammation also helps the body defend against bacteria and viruses. If the inflammatory response is in an area that is not necessary or if it goes on for too long, it can become an issue.
Chronic inflammation is linked to some diseases such as stroke and heart disease. It might also cause autoimmune disorders including lupus and arthritis. When the body is injured, a person might suffer from acute inflammation. This is inflammation that provides a short response that is localized to where the issue is. People who suffer from chronic inflammation might have entire body effects over the long term. Here are some of the common symptoms of chronic inflammation.
1. Pain
One of the most prominent and common signs that there is an area of your body that is inflamed is simply pain. The area that is inflamed might be tender to the touch. Inflamed areas often become stiff and hard to move. For example, if your knee joint is inflamed, you might find that you have difficulty moving your knee the way that it is supposed to move.
In both acute and chronic inflammation, the pain that a person experiences can be quite intense. The area that is inflamed is often sensitive to the touch. The pain that a personal experience is a result of inflammatory chemicals. These chemicals will stimulate nerve endings. This stimulation of the nerve endings causes the areas that are affected to be more sensitive. The pain is a direct result of the inflammation, which is the body's way of telling you that something is wrong.