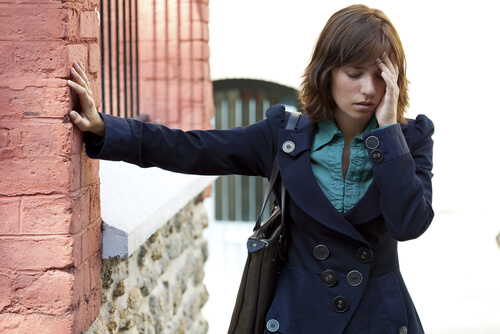 Low blood pressure is a state when blood pressure is much lower than normal. This means the heart, brain, and other parts of the body do not get enough blood. Normal blood pressure is mostly between 90/60 mmHg and 120/80 mmHg. Medically, low blood pressure is termed as hypotension.
Blood pressure readings appear as two numbers. The first and higher of the two is a measure of systolic pressure, or the pressure in the arteries when the heart beats and fills them with blood. The second number measures diastolic pressure, or the pressure in the arteries when the heart rests between beats.
Optimal blood pressure is less than 120/80 (systolic/diastolic). In healthy people, low blood pressure without any symptoms is not usually a concern and does not need to be treated. But low blood pressure can be a sign of an underlying problem — especially in the elderly — where it may cause inadequate blood flow to the heart, brain, and other vital organs.
The causes of low blood pressure can range from dehydration to serious medical or surgical disorders. It's important to find out what's causing your low blood pressure so that it can be treated.

THE COMMON SIGNS AND SYMPTOMS OF HYPOTENSION
For some people, low blood pressure signals an underlying problem, especially when it drops suddenly or is accompanied by signs and symptoms such as:
1. DIZZINESS OR LIGHTHEADEDNESS
Light-headedness often is caused by a momentary drop in blood pressure and blood flow to your head.  Light-headedness often occurs when you move quickly from a seated position to a standing position or from lying position (orthostatic hypotension). This positional change results in decreased blood flow to the brain.  Lightheadedness is a feeling of faintness, dizziness, or being close to passing out. It can occur alongside vertigo, which affects balance and makes a person feel as though they or their surroundings are spinning. 
Although lightheadedness and vertigo can feel similar, they have different causes. This can create a drop in blood pressure that makes you feel faint. It is often caused by problems with the inner ear, brain, heart, or use of certain medications.
Most of the time, a person experiencing an episode of lightheadedness can manage their symptoms with home remedies and lifestyle changes such as getting up slowly after sitting or lying down; drinking lots of water especially in hot weather or during exercise; eating or drinking something sugary or with simple carbohydrates when feeling faint; getting enough sleep; avoiding caffeine, tobacco, and alcohol and limiting salt intake.