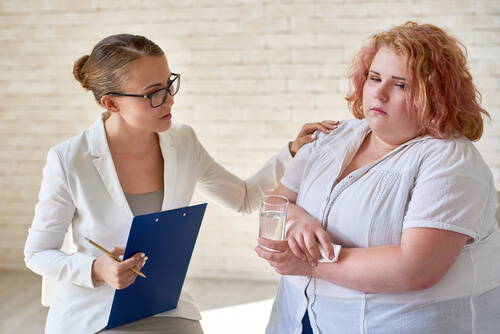 There is a lot of talk about mental illness. People who suffer from mental illness often suffer in silence. Many people do not even realize that it is a mental health issue that is causing them to experience other health issues as well. However, what is often not mentioned when discussing mental illness are some of the symptoms that are associated with the various forms of these diseases. In fact, someone suffering from a mental illness will often have physical symptoms as well.
These physical symptoms are not something that should ever be ignored. In some cases, a chronic health issue might be the cause of a mental health issue. Studies show that mental illness may manifest in many ways. This includes changes in behavior such as improper dieting or risk-taking, which can impact a person's overall health and lead to complications or even a shortened lifespan. Here are 14 frequent symptoms of mental illness that should be considered.
1. Obesity
There are many reasons that a person might become obese. The obvious reason is the poor diet choices. However, many people that suffer from a mental illness will also end up obese. Studies show that people who suffer from severe mental illness such as schizophrenia or bipolar disorder are at a higher risk of having a higher body mass. In fact, people who suffer from these mental illnesses might end up with a body mass index of over thirty.
Those who suffer from schizophrenia are 3.5 times as likely to become obese. People who suffer from bipolar disorder are 1.5 times as likely to become obese. This problem stems from lifestyle choices. People who are depressed tend to exercise less and will often eat more. Additionally, there are some medications that are used for treating these disorders that can lead to weight gain as well.