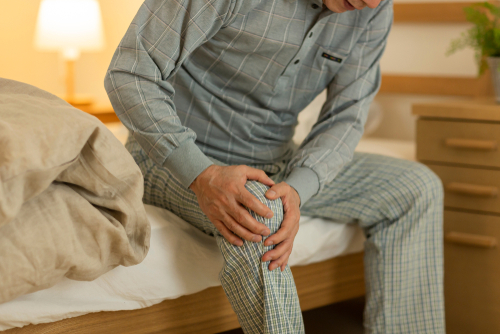 Synovitis is also known as synovial inflammation. This ailment develops when the synovium portion of a joint in your body becomes swollen. In your joints, the synovium is an essential piece of connective tissue that pads the capsule of your joints. The capsules of your joints resemble a bubble that surrounds the joint bone. The articular capsule covers joints on the wrist, elbow, knee, ankle, foot and all other joints in your body.
There are two layers, one being the soft inside named the synovium and the other being the sturdy outer layer named the fibrous stratum. There is a fluid that resides in between both layers that are called synovial fluid. This fluid helps to keep the joints moist and lubricated.
Synovial fluid is highly viscous which reduces the amount of friction imposed on articular cartilage when the joint is moved. When this fluid is not present or is in low supply, it can trigger synovitis.
1. Arthralgia
One of the most common symptoms of synovitis is joint paint. Even when the joint appears normal from the outside, or if there is no sign of injury the pain can be extreme. Swelling most often accompanies synovitis, which results in pain, however, arthralgia can develop in absence of visual swelling. Synovitis can develop in any or all joints in the body and arthralgia caused by the condition is usually short term. In most instances, arthralgia will occur in one joint for a short period of time and then resolve, only to come back in a different location.
There are many causes of synovitis, but when it develops as a result of repetitive stress or joint overuse, arthralgia flare-ups tend to be centered on the affected joints. Though pain is a normal symptom of synovitis, arthralgia is the specific pain in the joint along, not the surrounding tissues.