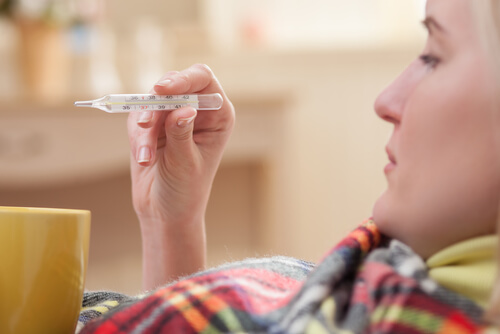 Mention the Ebola virus to anyone, and the chances are that their mind starts to envision people bleeding from their eyeballs. Ebola is a severely aggressive hemorrhagic fever that originates in Central Africa, particularly in regions of the Democratic Republic of Congo.
Different strains of Ebola have varying levels of lethality. Ebola-Zaire is the most dangerous strain of the virus, with a 90-percent fatality rate, while Ebola-Reston has yet to cause any deaths.
Authorities have a hard time trying to contain the virus, as African people tend to come into contact with the body. The Ebola virus can live in a dead body for a few days after the patient expires, infecting anyone that comes in direct contact with the corpse.
The incubation period varies between 2 to 21-days from the first contact with the virus, and it spreads quickly through families and communities. Here are eight general symptoms of the Ebola virus.

1. High Fever
After the incubation phase ends, the virus starts to produce symptoms of a high fever. When the symptoms initially begin, it's easy to confuse these symptoms with various other diseases, such as yellow fever or malaria, that are common in these regions as well. It's for this reason that people may receive accidental exposure to the virus through nursing their family members.
Draping a cold compress or washcloth across a person's head and wringing it out in water is a typical rural treatment for helping someone with a fever. Unfortunately, this provides the ideal environment for the spread of the disease, and as a result – family members become infected with the Ebola virus.
The fever rarely breaks with Ebola, and when it does, the patient may only gain temporary relief before the body starts to produce more pyrogens to fight the virus by turning up the body temperature of the infected individual.