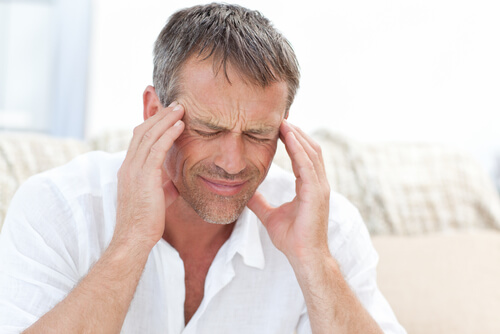 2. Headache, Joint and Muscle Aches
When we experience an infection, the brain signals the immune system to produce antibodies to fight off the disease, while it creates white blood cells from T-cells to destroy the virus. Unfortunately, these particles attack healthy tissue as well, causing symptoms of muscle ache, joint ache, and headache.
Think of your body as a battleground, and your immune system is launching everything it has at the enemy. The muscular, skeletal, and nervous system is now a battleground for your life, and there will be some collateral damage along the way – that's why everything aches so badly in patients infected with the Ebola virus.
The best medics can do to help patients manage these symptoms are offer anti-inflammatories and painkillers to the patient. At this stage of the disease, it's still possible to write off the symptoms to another form of infection – such as malaria. Fortunately, most people will take the patient to the doctor to confirm malaria, and it's at this stage that the doctor will discover the presence of the Ebola virus.