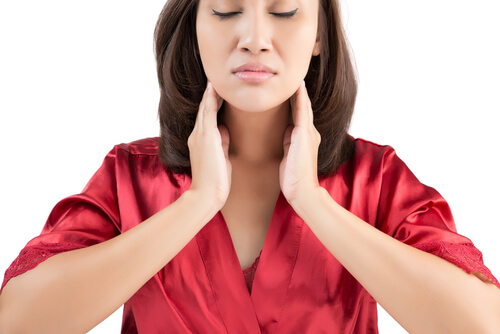 2. Swollen glands (especially in the neck)
The second of the mild symptoms associated with mumps, swollen glands, especially those in the neck, can be another common occurrence in people struck down by the infection.
Swollen glands can often alarm sufferers and taking to the internet in search of a quick search engine diagnosis is not recommended. This could either leave the researcher completely reassured that everything is fine or coming to terms with the fact that they have just a few precious hours left to live.
Swollen glands are more of an annoyance and a cause of discomfort than anything to be too concerned over when they are caused by mumps. Careful monitoring is necessary, and medical help should be sought if the swellings become increasingly painful or start to throb.
Whatever you do though, don't make your mind up that you've got cancer-based on a couple of quick internet searches, that would be a mistake.