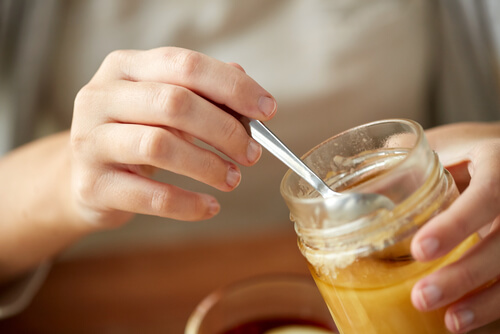 2. Wound Treatment
If you are suffering from a wound and you cannot get medical attention right away, one option is to use honey to treat the injury. Honey can help with burns and other injuries that you might be suffering from. There have been several studies that show that placing honey on a burn can provide effective treatment for the burn.
Additionally, using honey as a topical treatment is often a much cheaper alternative than purchasing oral antibiotic medications that are prescribed by your doctor. The antibacterial properties of honey can help wounds heal more quickly.
Also, it can help to keep the wound from getting infected. It is important to note that you should not apply honey or give honey to a child that is under the age of one as it might result in a food poisoning known as botulism, which can be quite dangerous for children that young.