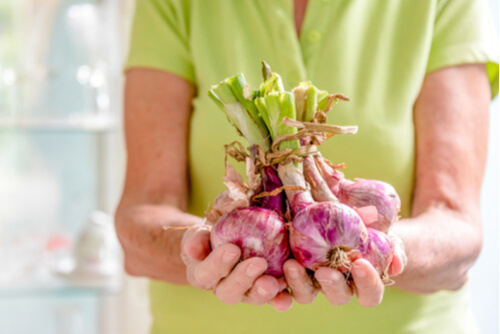 2. Anti-inflammatory Properties
The sulfur produces by red onion also serves as a natural anti-inflammatory agent. The active ingredient that works towards reducing inflammation in the body is Quercetin. Studies show that Quercetin helps to relax the muscles in the airway which can help those who suffer from asthma find some modicum of relief. The same compound can also help ease inflammation in other parts of the body such as in the joints, over the skin, and in the organs.
For those suffering from painful conditions such as arthritis, consuming red onions on a daily basis may help reduce the swelling and inflammation caused by the condition. Quercetin from red onions can also help soothe inflammation when used topically. In many parts of the world, the juice of red onions has been used for centuries to help reduce inflammation on the scalp and encourage hair growth. With regular use, the smell becomes tolerable.