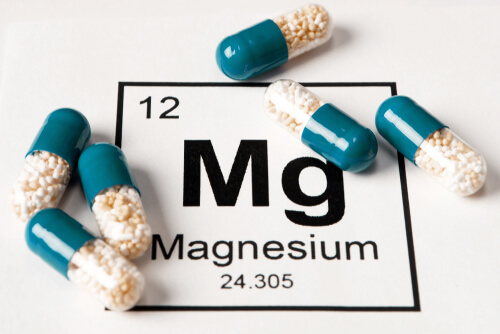 The condition known as CRPS or complex regional pain syndrome most commonly comes on following a trauma or a significant injury to a limb. It causes moderate to severe pain that is completely out of sync and disproportionate to the original injury.
Interestingly, this pain can even be much more serious and longer-lasting than the usual type of pain one might expect to suffer from. Most often, the CRPS pain is limited to the particular limb that was injured in the first place, but it is true that in some cases it can actually spread to other parts of the body in farther-flung places.
The external skin of the initially injured part of the body can become incredibly sensitive and vulnerable to even the faintest touch with bumps or even slight changes in temperature also capable of causing intense pain.
Here is a list of 8 possible home remedies that could set you on the road to recovery.
1. Try taking magnesium
The most obvious and troubling issue or problem that comes with the feeling and experience of chronic pain is that you can find yourself caught up in a perpetual cycle of taking painkilling medication after painkilling medication. 
Every single thing you put inside your body has side effects and so regularly dosing up with a range of different things can cause more harm than good. If always taking a range of different pain-relieving medicine is playing on your mind, you may want to look to the ever-growing world of home and natural remedies.
One really good natural and alternative thing a person might choose to take is found with magnesium. Taking magnesium can be very effective in helping to reduce the neural signals of pain that head along the neural pathways to the brain.
The best thing about magnesium is that it comes without all the added side effects of your regular over the counter medications.