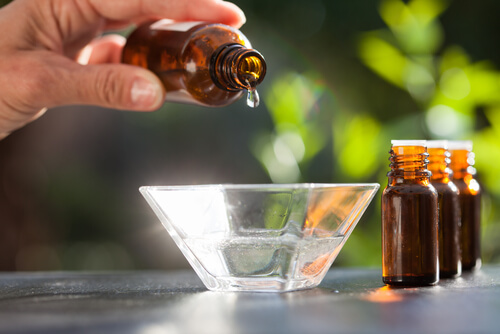 2. Use Essential Oils
Those people affected by heel pain should consider massage therapy with essential oils to relieve their pain symptoms and prevent the onset of inflammation in the heel, ankle, and foot. Bone spurs don't always present symptoms of pain unless they are large or develop in clusters on the heel bone.
If your bone spurs are making it difficult to walk, then essential oil therapy is a viable option. We recommend you try lavender oil for its therapeutic relief on managing nervous system disruption caused by the pain, inflammation, and skeletal distress caused by bone spurs.
Add a few drops of lavender oil to your bath water and soak in the tub for 20-minutes to relieve the stress. Add some rosemary or tea tree oil to a cotton ball, and massage it into your heel. These oils have strong pain-relief and anti-inflammatory properties that help reduce symptoms of pain associated with bone spurs.