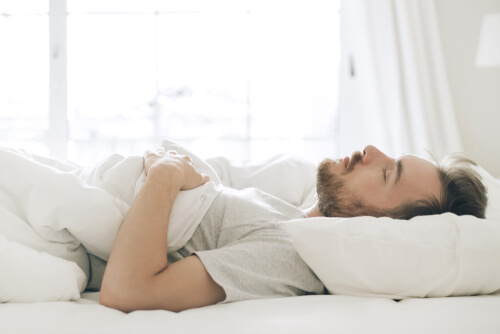 2. Rest
If your groin pain is caused by an injury or if you have strained your body and are experiencing pain as a result, rest may be the best remedy. Try to rest the lower part of your body and avoid using your groin muscle and any muscles that attach to the area. Don't sit up or walk around unless you have to and try not to bend over, squat, or pick up anything heavy. 
These things can all pull on the groin muscles and make an injury and pain worse. If possible, lie flat and relax your muscles. Even sitting requires the use of the muscles, so you may not be able to rest the area as much if you are sitting instead of lying down.
A doctor may also be able to prescribe a muscle relaxer to help you relax the muscles around the groin so you can relax more easily. Relax as often and as much as possible until you see some results.