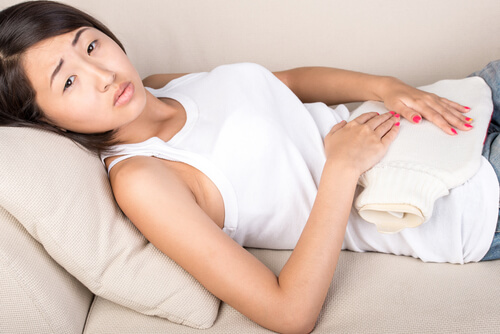 2. Apply heat.
Another highly effective remedy for battling those uncomfortable cramps that come along with your monthly visitor is heated. Try placing a heating pad, a hot compress, or a hot water bottle up against your lower abdomen, right over the location where you are experiencing the pain.
The heat can help to relax the muscles that are contracting in your uterus as it sheds its lining, which could help to bring about some sense of relief. If these methods aren't proving to be effective, try taking a soak in a hot bathtub filled with Epsom salt, as this can help to relax those tense muscles in your uterus and potentially bring about much-needed relief.
It can also help to ease any other pain that you may be experiencing, such as lower back pain and leg stiffness; two other ailments that are commonly associated with a woman's menstrual cycle.