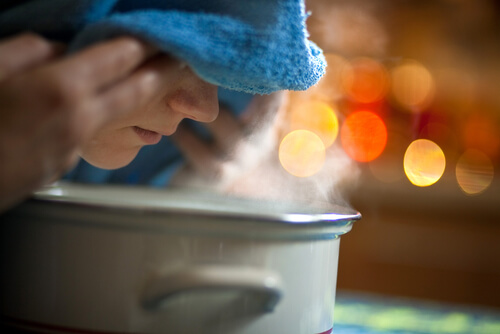 Croup is a common illness that people often get before or after a cold or flu. It can be caused by a virus or may have no obvious underlying cause. Croup symptoms include hacking and coughing, and hoarseness. A fever may sometimes accompany other symptoms. It can affect people of all ages, but it more severe and common in children.
Even babies can suffer from croup. You can treat croup with a prescription or over the counter medications, but if you prefer a more natural approach, you may want to use a home remedy instead. There are plenty of ways the symptoms of croup can be relieved and treated without medication. If you notice that your symptoms do not improve after a few days of home treatment, you may have a virus or another underlying cause that needs to be treated instead. A doctor can help diagnose the cause and provide you with the proper medication.
1. Warm Steam
Warm steam is one of the best ways to treat croup. The warm steam helps open up the airways and prevent congestion. It works for babies, older children, and adults. You can make warm steam in a variety of ways. One of the easiest is to do it in the shower. Just run the hot water to make the steam and keep the door shut. You can open the shower curtain or door to allow the steam to move around the room.
Most people notice the congestion clearing up pretty quickly. You can use warm steam to help with congestion as often as needed. Many people prefer to do it before bedtime so it can remove the congestion and allow them to sleep easily. Other ways to create warm steam include boiling water and inhaling the steam over the pot or buying a steam machine from a pharmacy or health store to steam up a room.