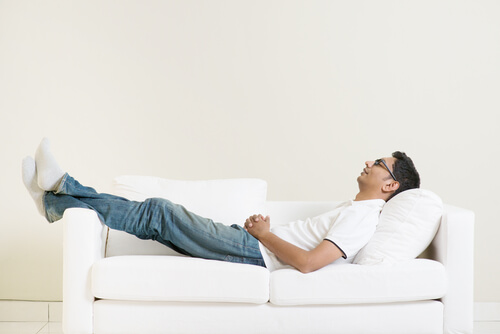 Also known as a Baker's cyst, popliteal cysts are fluid-filled sacs that form in the space behind the knee. In most cases, these cysts do not cause significant amounts of pain, and the patient may notice a feeling of tightness behind the knee when they hyperextend the joint.
Baker's cysts occur due to the knee experiencing trauma. This trauma may be from an athletic injury or joint-related distress from degenerative bone diseases like rheumatoid arthritis.
The size of the Baker's cyst depends on the extent of the injury. However, most cases of injury which result in the formation of a Baker's cysts are generally mild. The cyst appears as a bulge in the back of the knee, and may only be visible when the patient extends the lower limb.
Doctors treat Baker's cysts with OTC medications to manage the symptoms of discomfort and inflammation associated with the condition. However, it's possible to treat your symptoms using home remedies. Here are eight solutions you can use as an alternative to medications.
1. Rest
Doctors state that one of the most underutilized tools for healing any knee injury – is rest. Many orthopedic surgeons find that their patients fail to receive the adequate amount of rest needed to allow the knee joint to heal after the injury. However, many patients find that they cannot take the downtime and let the joint heal.
As a result, the patient often increases the size of the cyst and the duration of their condition. While there are medications that can assist with the reduction in swelling, only resting the joint will provide a lasting solution and help you recover from your injury faster.
Rest as much as you can, and avoid walking if possible. If you have to walk a far distance, consider taking the car, or have the person come to you. Rely on your support structure and let your friends and family help you out around the home and the office. The more you rest, the faster you'll recover.