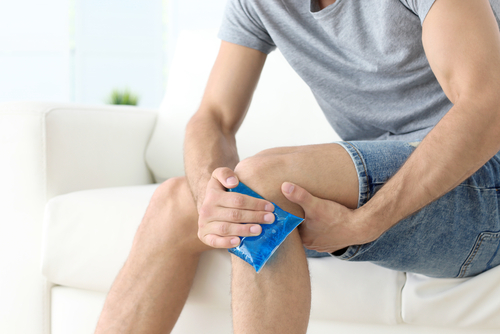 2. Ice
When people experience injury, they are often inclined to reach for the medicine cabinet and pop a pill to ease their symptoms. However, there's plenty of research backing up the efficacy of home remedies for treating the symptoms of inflammation and discomfort associated with a Baker's cyst.
Ice is one of the most underrated remedies for soothing the effects of inflammation and pain associated with an injury. Immediately after injuring your knee, ice it with an icepack for 5-minutes on and 5-minutes off. This icing strategy allows you to gain the maximum benefit from the cold therapy, without sending your tissues into shock.
Remember to wrap the ice pack in a dish towel before applying it to your skin. Touching your skin with a bare icepack may result in a freezer-burn to your skin. If you don't have icepacks available at home, use a bag of frozen peas instead.