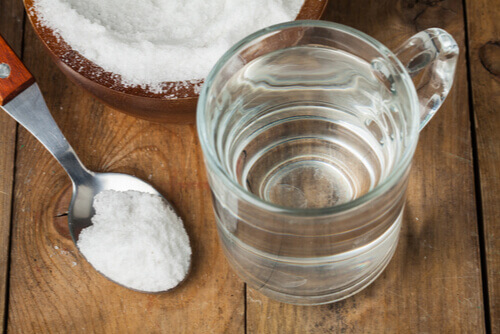 Mononucleosis is often called mono for short and is sometimes referred to as the kissing disease. It's a virus called Epstein-Barr virus, and it is related to the herpes family. The virus attacks epithelial cells and lymphocytes in the body and can easily spread and cause a variety of severe symptoms. It is also easily spread through saliva, and many people catch it from kissing or drinking after an infected person.
Many people only have mild symptoms and don't know they have mono while they are contagious. Since mono is caused by a virus, there is no treatment that can kill it and the body's immune system must overcome it. There are some natural home treatments that can help relieve the symptoms of the disease and boost the immune system to help shorten the recovery time. These treatments work like medications, but are more affordable and sometimes even more effective.
1. Salt Water
Saltwater is a great way to remove the pain and inflammation in the throat and mouth that is associated with mono. Most people who suffer from mono have a sore throat. Gargling salt water can remove the pain and provide some relief. It works best if you dissolve salt into a glass of warm water. The warmer, the better, but don't make it so hot that it burns your throat.
Swish the salt water around your mouth and gargle it in the back of the throat for several minutes. Spit it out when finished. It can help wash out the mouth and remove any infection. While saltwater doesn't have an effect on the virus, it can help with the symptoms. It's also an affordable and easily accessible treatment. Most people already have salt on hand and can easily mix up this solution. You can gargle the saltwater several times a day or as needed.