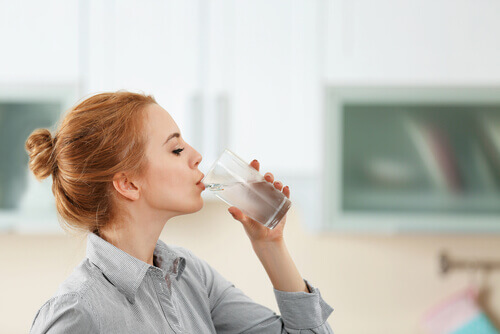 2. Drink lots of water
Well duh, a lot of people might read this and think that it is in the realms of most obvious statement ever, but if you were to hear that over 75% of Americans don't drink enough water daily, perhaps you'd appreciate this being highlighted as a tip for how to get better from roseola. It sounds so simple, drinking water, but the facts tell us that sick or not, people don't drink enough water.
The implications are wide-ranging can stretch way beyond simply feeling thirsty. Dehydration fuels sickness, as does dryness, and so keeping your system well oiled with some good old H2O could be just the ticket in helping your body keep roseola and other illnesses at bay. If water just isn't your thing, try a little diluted juice or add a few slices of lemon. Either way, you have to get the water in to beat the illness. Flood it on out of there.