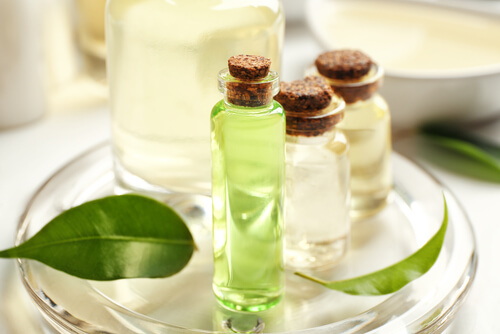 Also known as pityriasis Versicolor, this fungal infection of the skin can develop in anyone, but is most prevalent amongst the demographics of adolescents, teenagers, and young adults. A certain type of fungi are found on the skin's surface in everyone, and normally this doesn't cause a problem. If, however, the fungi begin to grow at a rate that is out of control the pigmentation of a person's skin can be affected.
What tends to occur as a result of this overgrowth of fungi, is changes in the color of a person's skin, in that it appears darker or lighter than their original skin color. Most commonly found on the back, the chest, the neck, and the upper arms, this condition has been found to affect most parts of the body, varying significantly from person to person.
Seasonal changes can cause changes in the appearance of the skin color differences, with discolored skin patches virtually disappearing on cold winter days, only to reappear in more hot, humid periods.
Here are 8 home remedies, to treat Tinea Versicolor naturally.
1. Tea Tree Oil
A very effective home remedy, tea tree oil has anti-fungal qualities at its core. The spread and further infection of the fungus will be prevented by the application of tea tree oil, and recurrence will be made less likely if use is continued.
As an added bonus, using tea tree oil to treat this condition can significantly reduce itchiness. The best way to use tea tree oil to treat Tinea Versicolor us to add several drops of tea tree oil to a mixture with 1 tablespoon of either extra virgin olive or even coconut oil. Using a cotton bud or cotton wool ball to apply the oil, gently massage it over the affected area. Once the oil has dried, it can be rinsed off with warm and dried with a hand towel.
Following this home remedy for even just a few weeks could bring about a significant improvement in the condition.