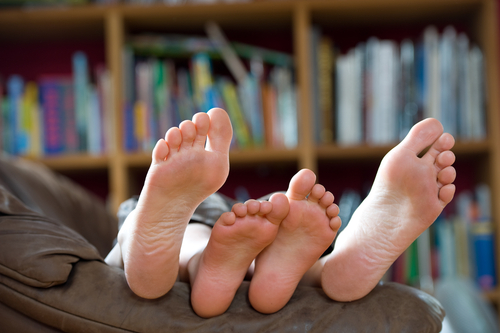 There are plenty of people out there who still choose to rush to the doctor or the emergency room when they come into some difficulty with either a new or an existing condition, and there isn't anything wrong with that, but there is an increasing number of people who are opting for natural methods and home treatment options for a range of different things from the mild to the serious.
The condition known as posterior tibial neuralgia is probably about midway along that serious scale, unless of course, you have it, in which case it becomes the most serious thing anyone was ever diagnosed with.
With that in mind and the fact that this condition typically starts out as an overuse complication within an active inflammatory cycle, it could be a good idea to try out some of the home treatments recommended here. Not all of these treatment options will be successful for every person, but they have to be worth a try.
1. Rest
In the case of recovering or speeding up the recovery process from this condition, adequate rest would be defined as a significant tapering down from your normal or regular exercise and physical activity. 
In most cases, it would also mean that any form of running would need to be discontinued for at least a short time. Far too often do people who are advised to rest as part of their recovery program, rush back into the very same activity that caused them their issue in the first place.
There is no shame in resting and it is, in fact, one of the kindest things you can do for your body, especially when it has been placed under stress or exertion and needs the time and space to recover. Posterior tibial neuralgia is a perfect example of a time when the body needs to rest in order to recover quickly, sustainably and properly.