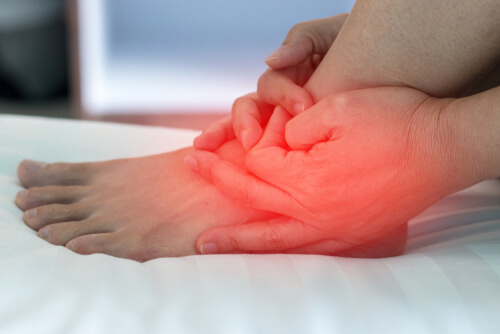 The average emergency room sees thousands of breaks and fractures per year, and a broken or fractured foot is one of the most common types of emergency room injuries there are. A broken foot is usually sustained after some kind of sudden or traumatic injury to the foot from which the force is sufficient to fracture or break a bone – although sometimes fractures can also happen due to minor traumatic events to the bone that has been weakened by a range of different possible disorders.
If you have a broken foot, then common symptoms are likely to include the feeling of dislocated bones within the foot itself, associated swelling around the foot or ankle together with bruising and pain, usually worse than if it were a sprain instead of a break.
Here are 8 known symptoms of a broken foot that you should know about and that means you should make a trip to the emergency room.
1. The Feeling of Dislocated Bones
The feeling of out of place or dislocated bones in the foot can be one of the first signs or clues that it's a break instead of a sprain; these bones might cause associated pain and sometimes the feeling of bones grinding together as a result of the moving fracture. Sometimes the actual damage in the case of a broken foot can be hidden by the swelling from the original injury and only be more apparent later.
Because of the potential for damaging the fracture further or trapping blood vessels or nerves as a result of moving bones and swelling, it's vital to keep a recent fracture or break as still as possible until medical attention can be reached to establish the extent of the injury – and doing anything else like trying to move the foot can only lead to more severe damage.