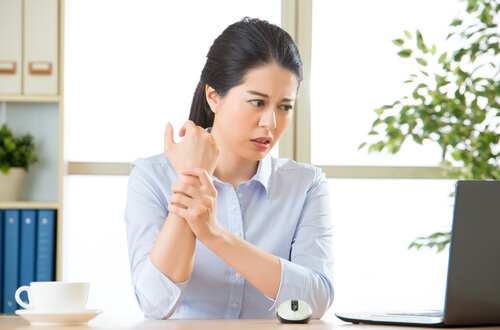 2. Grinding Hand Movement
A lot of people believe that once something is broken or fractured they'll be completely unable to move it, and if they can, it's just a sprain: This isn't always the case, and is one of the most dangerous assumptions to make about this type of injury, especially because of the risk that the fracture might not heal properly if it doesn't get the right treatment.
It's true that if you have a scaphoid fracture, you might still be able to move your hand – but you're also going to experience a considerable amount of pain when you do. It's also likely that you might hear (and/or feel) bones grinding together within the hand. This is common with many fractures, and it can present a huge danger to newer fractures and further injury; this is why it's always recommended to keep a recent suspected fracture as still as possible until medical attention can be reached.