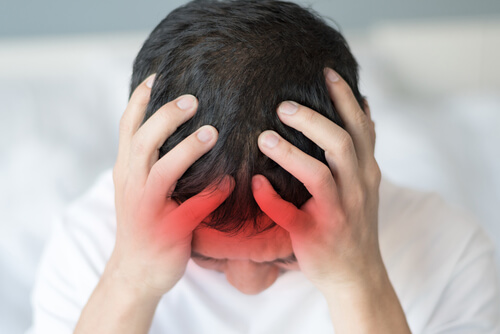 2. Severe Headache
The keyword here is severe. You may suffer from headaches after going through the daily obstacles at life such as stress at work or lover's quarrels, but when a headache reaches a severity beyond the norm then you should start thinking about the possibility that an underlying issue is present.
Beyond the severity, you should also take note of how acute the headaches are. If you feel fine one moment then suddenly experience an immediate and unbearable pain then that's what doctors call a thunderclap headache. In contrast, headaches that slowly grow in severity are more common in patients with meningitis as the membranes around their brand are inflamed.
Thunderclap headaches could be caused by a subarachnoid hemorrhage which is a bleed between the two innermost meninges of the brain. Both conditions are serious and should be treated immediately to prevent further complications.