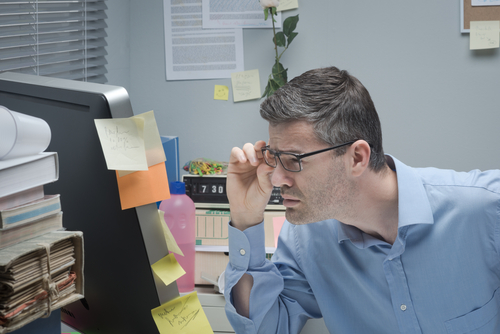 2. Blurry or Distorted Vision
A big red flag that you should definitely look into it comes to astigmatism is blurry and distorted vision. In fact, this is the number one symptom that you want to look for. If you have a child that you believe may have astigmatism, then you may want to draw them a picture where the outside edges are blurred so that they can identify whether that is something that they are experiencing. As an adult, you probably have a much better grasp of what your vision should be.
For comparison, imagine seeing a regular eye chart in your doctor's office where the top letters in the very bottom row letters are blurred but where the rest of the letters are clear. It is this top row that will give your doctor a clue that you are suffering from astigmatism and not poor vision because the top row is extremely large while the bottom row is the smallest on the chart. This blurry vision will happen no matter how far away the objects are that you are looking at.