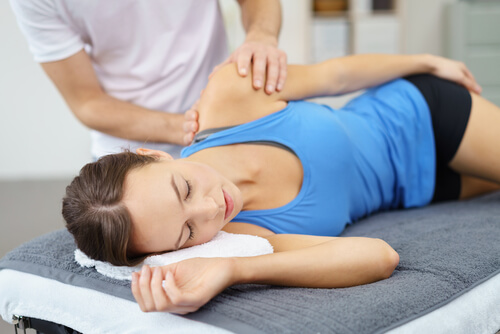 2. Weakness or Numbness in One Side
You might notice that you have weakness or numbness on one side of the body. This could be a weakness or numbness in the entire side of the body or a might only present in specific areas. 
The sciatic nerve runs from the lower back down into the hips and then runs along the back of both legs. What that means is that you can have a pinched nerve pretty high up your back and still experience symptoms well down below the site of the pinched nerve itself. That's why it is important to understand where the nerves in the back go in just how far they extend.
If you have numbness in your leg or part of your leg, it could be due to a pinched nerve up higher in your back. The same goes for your arms, neck or any other part of the body. Weakness and numbness usually mean that there is a nerve somewhere that has gotten compressed.