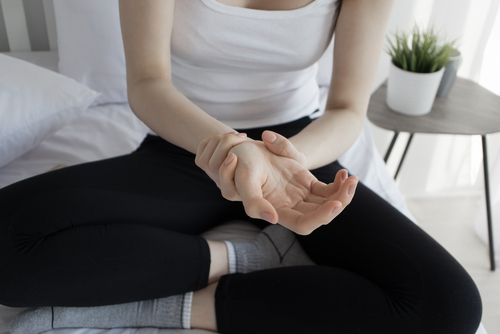 2. Inflammation-Fighting Properties
The anti-inflammatory properties of chickweed make it beneficial for treating a wide range of systemic inflammatory diseases. People who are suffering from the effects of arthritis, gout, diabetes, and heart disease can all benefit from including chickweed in their diet and supplement regimen.
Research shows that consuming chickweed powder in supplement format increases the strength of the stomach lining and intestinal wall, making it resistant to the effects of inflammation. A study published in the African Journal of Biomedical Research shows that chickweed consumption at 3-grams per day for 12-weeks show that it induces analgesic properties while mediating the release of histamine.
Chickweed stimulates the production of mucosal fluids, reducing inflammation in joints while relieving pain symptoms. Using chickweed in an infused ointment may help speed up the healing process for patients dealing with minor cuts and scrapes. The cream or lotion may also assist with soothing the irritation caused by skin disorders such as psoriasis and eczema.