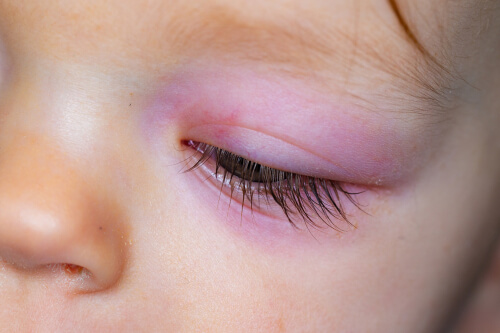 2. Romana Sign
Along with the rash that may develop around the site where a person is bitten, what is known as Romana's sign may also appear. This refers to when a child's eyelid becomes swollen. This is one of the markers that the child has developed acute Chagas disease. The swelling that occurs around the area of the eye is caused by the Trypanosoma cruzi parasite infecting an area near the eye, typically it is on the eyelid.
This often occurs as a child accidentally rubs bug feces in or near the eye. It may also occur if the bite from the insect that was infected is located on the same side of the face as to where the swelling is located.
The development of this rash around the eye is one of the most common symptoms of this disease. Often, a child may not have any other symptoms aside from this mark.