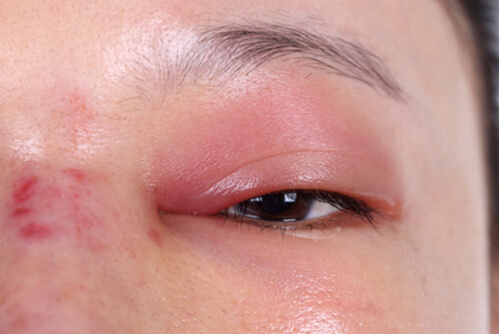 Blepharitis is an inflammation of the eyelid. This can be caused by numerous different things and can present in a number of different ways, making it sometimes difficult to diagnose and easy to miss.
Examples of causes of blepharitis include allergic reaction, malfunction of the glands, bacterial infection, or more. Each of these will have slightly different symptoms and might be best treated in slightly different ways.
As with all things, being able to quickly identify the cause of your symptoms is crucial if you wish to continue with the very best treatment and thereby quickly deal with the problem. In this post, we're going to look at some of the different symptoms of blepharitis so that you can easily tell if you are suffering from the condition, or if something else might be ailing you.
1 Red Swelling At the Front of the Eyelid
There are two types of blepharitis as described by doctors. These are anterior blepharitis and posterior blepharitis. Anyone who studied biology at school should remember that these terms refer to 'front' and 'back' respectively.
As such, anterior blepharitis describes swelling and pain that is found at the front edge of the eyelid just where the eyelashes attach to the skin. This type of blepharitis is more commonly caused by bacteria, specifically staphylococcal blepharitis. It can also sometimes be caused by dandruff from the scalp and eyelids, or occasionally by the use of makeup.