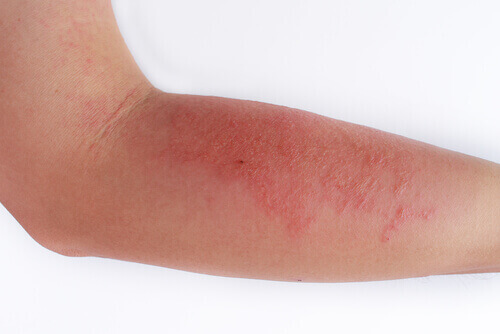 2. Sensitive skin
Sensitive skin can spring up from seemingly nowhere with CRPS, although it is usually found on the affected limb, limbs, or other areas of the body. The sensitivity may spread to the farthest-flung extremities of the limb and it isn't ever pleasant to have to feel your skin become sensitive to touch or even come in a rash as if you are suffering from an allergic reaction. 
Where sensitive skin is noted as a symptom of CRPS, it may not be too difficult to remedy or to at least provide some temporary relief for someone.
Regular washing and moisturizing can help to alleviate sensitive skin, which can be especially annoying when it becomes sensitive to everything from a gentle brush of an arm as someone passed by to a gentle breeze on a sleeveless arm. In the list of common symptoms to do with CRPS, this one is definitely towards the milder side of things.