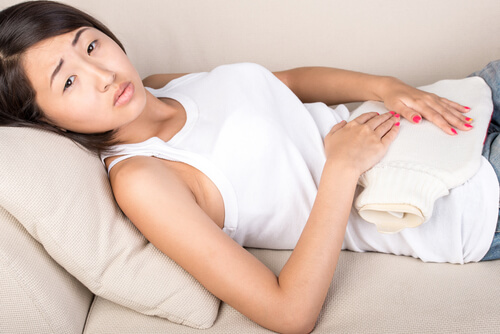 2. Pain in the lower belly
How many times did you complain to your parents about having a tummy ache when you were little? Well, chances are the answer is either not at all or virtually every minute of every day.
Whatever your childhood habits of faking and complaining though, the pain felt in the lower belly as a result of dysmenorrhea would give even the most hardened faker no room to disguise their anguish. People with the pain in the lower belly from dysmenorrhea can hardly stand up straight through the pain and whilst some over the counter medications claim to be effective in treating this pain, most people choose to curl up in bed with hot water placed firmly over the area that feels the most pain.
This kind of brutal, draining pain can sap the energy right out of someone and turn them into a shell of a human for as long as it lasts. If they're lucky, it won't last all that long. For the more unfortunate, the pain can last as long as the cycle and even a little longer afterward too.