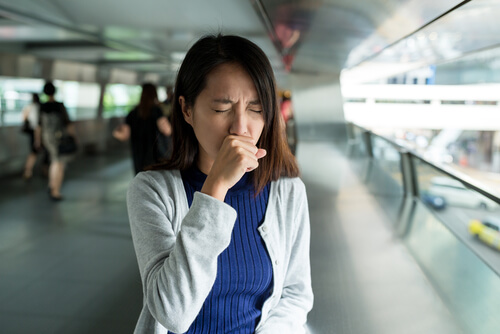 Legionnaires disease is an infection of the lungs that is caused by bacteria. The most common way for a person to be infected by this bacteria is through water that has been contaminated.
The water enters through the nose and the bacteria then spreads throughout the body. Fortunately, Legionnaire's disease can be easily treated with antibiotics if it is caught early. However, if it is left untreated it can become quite serious.
It is important to make sure that you seek medical attention if you suspect that you have been infected by the legionnaire's bacteria. There are several symptoms that you should look out for so that you can get treatment quickly and avoid some of the more serious issues that may result from leaving the bacteria untreated.
Here are 8 of the most common symptoms of legionnaires disease to be aware of so that you know when you need to see a doctor.

1.Cough
Coughing is another symptom that is common with legionnaire's disease. Unfortunately, a cough is another symptom that is fairly vague and it can be the symptom of many different other bacterial and viral infections as well. Most people do not think about seeing a doctor if they have a cough. The cough caused by the legionnaire's bacteria comes from the fact that the bacteria mostly cause issues within the lungs. The cough caused by the bacteria is often quite dry.
However, a wet cough may also occur in some cases. Medical attention may be necessary depending on the severity of the cough. If you have started experiencing a cough and you have some of the other symptoms on this list it is important to discuss your symptoms with your doctor.
If you are often in public places such as offices or hospitals you may have a higher risk of being infected by a legionnaire outbreak.