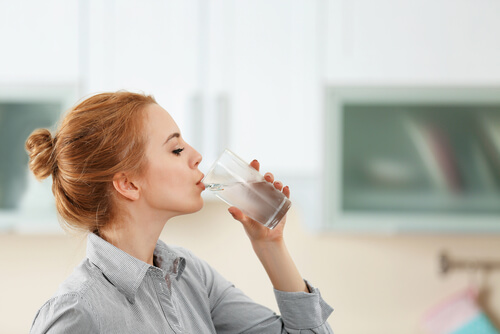 An incredibly annoying condition where the body is caused to urinate more frequently than would be considered the norm, polyuria is a something that can be annoying at the best of times and completely miserable at the very worst of times.
Each time a person with polyuria urinates they pass an incredibly high volume of urine, something that they wouldn't normally see happening. The amount of urine specifically is measured at more than 3 liters a day, which is up to three times higher than the usual daily output of urine for an average adult, which is usually anything between just one and two liters of urine.
One of the most common signs or symptoms of both kinds of diabetes, type 1 and type 2, polyuria can lead to things like seriously severe dehydration. If dehydration is left untreated, problems with kidney function can occur.
Here are 8 of the most common symptoms of polyuria.
1. Polydipsia
Polydipsia is the name given to a condition that causes excessive thirst. Sometimes this can be a real thirst that needs to be quenched, perhaps because of external factors such as a hot and dry climate, but it can also be due to a misinterpreted thirst. 
There are many types of psychiatric conditions which can cause a person to believe they need to drink more than usual, or to feel as though they are constantly incredibly thirsty. These mental conditions that bring on polydipsia seem to affect middle-aged women more than anyone else, especially those who have an unusually nervous disposition or those who have very anxious characteristics.
When you consider that polydipsia is the name given to a condition that causes excessive thirst, it really isn't too hard to understand how polydipsia can be a symptom of polyuria. Quite simply, the more liquid that leaves the body, the more water the body needs to replace it.