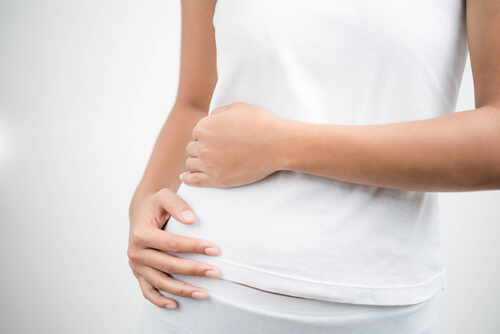 2. Acute Cholecystitis
There are also cases where a gallstone can become stuck within the gallbladder itself and cause major problems. The first thing that you will notice is inflammation. This information is definitely going to cause pain known as biliary colic. 
This pain happens in the upper right part of the abdomen and most people would describe it as dull, cramping pain. The cramping can be quite severe and make you feel as if you are being squeezed inside. In addition to this, you may also experience a loss of appetite.
You may either field not like eating or not eat as much is used to and other symptoms that do not seem to be related to an abdominal condition such as fever can happen as well with accompanied vomiting. If you