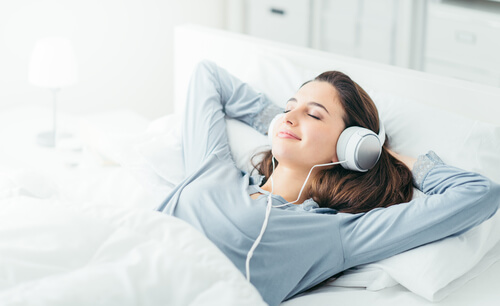 2. Try-at-home relaxation methods
There are no two ways about it, stress increases pain levels. With cases that are more on the milder side of things, it is recommended that people start with at-home remedies and natural methods of relief as this can help to reduce tension and ease potential stresses on the body and on the nervous system.
It's worth pointing out that never in the history of people being told to calm down has anyone actually calmed down from simply being told to calm down, and so for anyone who is supporting an occipital neuralgia sufferer, patience and perspective are important.
Ultimately, relaxation, when you're in pain, doesn't need to be any different from relaxation when you're at the peak of health and so it is advised that someone just tries their usual relaxation methods. That might mean running a hot bubble bath or putting your feet up in front of a few box sets, whatever works.