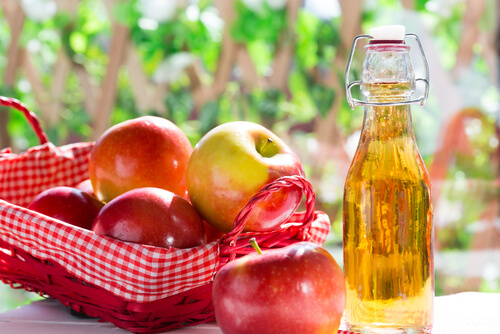 2. Apple Cider Vinegar
Apple cider vinegar is one of the best options for many health ailments. This includes excessive sweating. It contains astringent properties, making it a great choice to help control your hyperhidrosis. It can be used internally as a way to help balance out the pH levels of the body and remove toxins. It can also be used directly on the skin. When it is used on the skin it will create a thin coating over the armpit pores.
This coating will narrow the pores, which means less sweat can get through. To use, simply soak a cotton ball in some apple cider vinegar. Rub the cotton ball under your arms or anywhere else that you have sweating problems. Leave it on overnight and then shower in the morning to rinse it off. When using apple cider vinegar it is important to always use unpasteurized as this will provide the most benefit to your body.