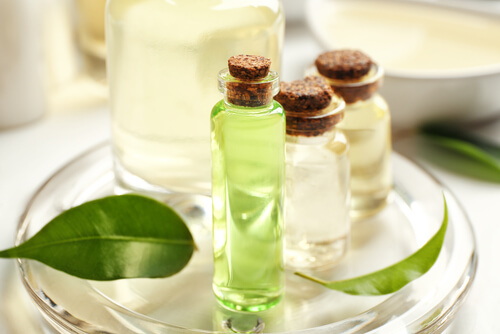 A staph infection is caused by staphylococcus bacteria. This type of infection is most often treated with antibiotics. A staph infection may cause unsightly boils to appear. If left untreated, this type of infection can become life-threatening. While there are more than 30 types of staph bacteria, the most common type is staphylococcus aureus.
This germ can be caught by touching an item that is contaminated. This includes towels and clothing that have been having the germ on them. It can also be caught by touching skin that has been infected directly. Staph bacteria can live on the skin and not cause any issues, but if a person gets cut it can make things go wrong. While it is important to see your doctor if you have an infection of any type, there are some natural ways that you can cure staphylococcus. Here are 8 ways that you can cure staphylococcus naturally.
1. Tea Tree Oil
Tea tree oil comes has long been used in Australia by the aboriginals as a way to treat cuts and other skin infections. It comes from the melaleuca alternifolia tree. Tea tree oil helps to treat a broad range of infections as it works against many types of germs. It has been found to be very effective against staphylococcus bacteria.
Tea tree oil has an antimicrobial activity that is associated with a component called terpinene-4-ol. If you are suffering from a staph infection, tea tree oil can be very helpful. In order to use tea tree oil for an infection, the leaves can be crushed and then applied to the infections and cuts. Oil from the leaves can also be used topically as treatment. While tea tree oil is considered to be safe to use topically, there are some people who are allergic to it. For this reason, it is important to test a small area of the skin before using it.