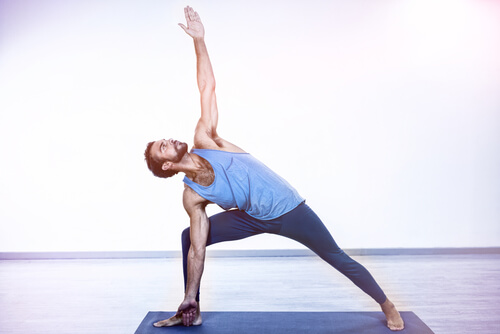 Varicocele is a condition that causes an enlargement of the veins in the scrotum. More than three million Americans suffer from varicocele each year. It is a condition that doesn't need any treatment, but if treatment is needed surgery can repair the condition.
In order to diagnose varicocele, a primary care physician must conduct lab tests. Once lab tests are completed, the primary care physician will let the man know what steps he can do to cure it. Varicocele can last for years or an entire lifetime. Men who have the condition will experience a number of symptoms, including mild to intense pain, infertility, and shrinking testicles.
The symptoms a man will experience are embarrassing and can cause him to be unable to live a normal life. There are eight natural ways to cure varicocele at home that will help a man to be able to cope with his condition.
1. Performing yoga moves to help cure varicocele is helpful.
Yoga can be performed in the comfort of your own home. You'll need a mat and some comfortable clothing that allows you to move. The yoga poses you will perform will allow blood to circulate to the testes and improve fertility.
Yoga is good to decrease the swelling in the testicles and allow for drainage. One pose to do is the bridge. Hold for 10 breaths and release. Repeat 10 times every day. Supported shoulder stand may be difficult to do, but if you can, do it three times for 30 to 50 breaths.
Another yoga move you should do is meditating. Meditate for as long as you need to. Clear your mind when you do this. Do this every day. It is recommended to do 100 breaths, but there is no need to count. You want to be relaxed when you perform these yoga moves.