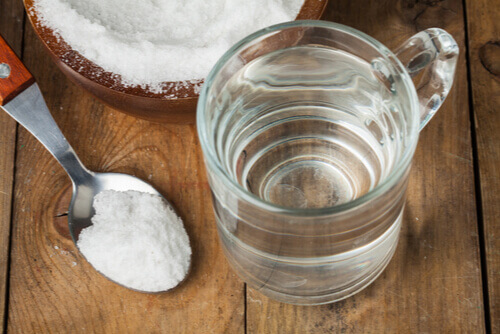 2. Epsom Salts
A lack of the right salts and minerals in your daily life can be one of the most common causes of experiencing muscle cramps, and there are many different reasons why your diet might be lacking in these things.
Sometimes you lose vast amounts of fluids, salts, and minerals through dehydration, and other times it's down to the fact that your diet just doesn't contain enough of what you need. Adding Epsom salts to your daily diet and routine are some of the best ways in which you can alleviate muscle cramping and some of the health conditions that cause it. 
Epsom salts can usually be added to a warm bath, which is another great separate method which can help alleviate muscle cramps. See your doctor or try some of the other methods on this list if it still continues after this.
Remember that Epsom salts are also called magnesium salts, and are never meant to be used as a replacement for regular table salt in food – ever!