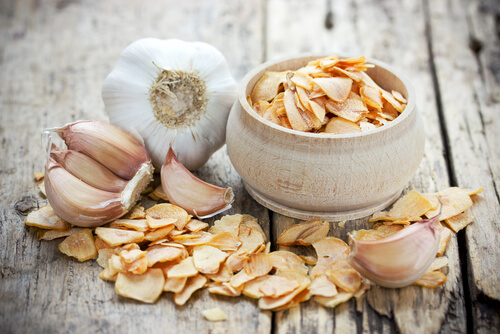 2. Garlic
Garlic is one of the most versatile natural remedies out there for a huge variety of illnesses. Hookworm is no exception. Garlic can do a great deal for the hookworm infection due to its active ingredient called Allicin.
This ingredient has been shown in research studies to have lots of different antiviral, antiparasitic and antibacterial qualities. That means that by adding garlic to your meal regularly, you may be able to knock out infection before it has a chance to take a foothold even if you do contract the hookworm parasite through the skin.
Garlic powder is the most concentrated form of this natural remedy, and he can treat everything from hookworms to roundworms to tapeworms. In addition, there is a high success rate with treating bacterial infections, other parasites, and even viruses. Garlic is an easily accessible herb that can have major benefits.