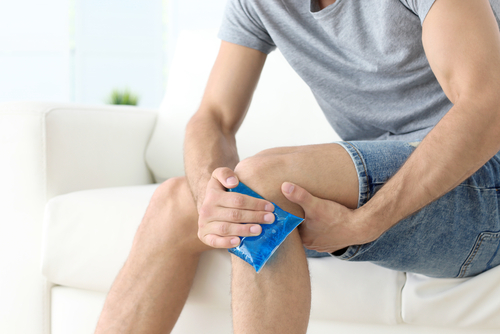 An ACL tear is an anterior cruciate ligament in the knee. It is an injury that occurs in over 200,000 people in the United States. An ACL tear happens to most athletes who jump, land and change directions when playing sports.
They have to make sudden movements, which causes them to have an ACL tear. Basketball, football, and soccer are three sports that have these types of movements. When people have an ACL tear, they will feel and hear a popping sound in their knee. It will be painful and cause instability and swelling.
An ACL tear can be healed through rehabilitation, which involves strengthening the knee. It will allow the person to gain stability again. On the other hand, if rehabilitation alone doesn't work, surgery is another option to repair the ACL.
Rehabilitation is given after surgery to help with stability and strength in the knee area. There are eight natural ways to heal an ACL tear.
1. Ice the area with an ice pack is a natural remedy for an ACL tear.
This will reduce swelling and pain to the knee. It can be applied to the knee for 15 minutes every two to three hours. If you don't want the ice pack directly to the knee, place the ice pack between a towel.
When you ice the knee, elevate it. Place a few pillows under your knee with the ice pack and/or towel for 15 minutes. Even after you finish icing the knee, keep your knee elevated. There is no need to get up because once you do, you'll be in pain.
Let the knee rest as much as possible. This is the best medicine for an ACL tear. The more you ice and let it rest, it will heal much quicker. You don't want to put any pressure on the knee while it's injured.