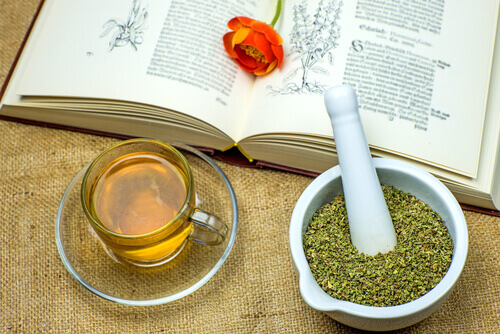 2. Green Tea
People who are dealing with a case of sun poisoning rash can benefit from the anti-inflammatory properties of green tea. The tea leaves contain polyphenol catechins, in the form of EGCG. Drinking the tea helps to reduce inflammation, but green tea also has other topical uses in treating sun poisoning rash as well.
Brew a strong batch of green tea, and let it cool. Soak a towel in the beverage, and then apply it to the affected area as a cold compress. The polyphenols in the tea penetrate the skin, providing relief from swelling and inflammation associated with the sun poisoning rash.
When preparing your green tea, let the kettle boil, and then wait for three minutes before you add the water to the tea leaves. Pouring boiling water on the leaves destroys the EGCG, rendering the tea useless. You can also use matcha tea for the same effect, matcha comes in a powdered format, and has a higher concentration of catechins.