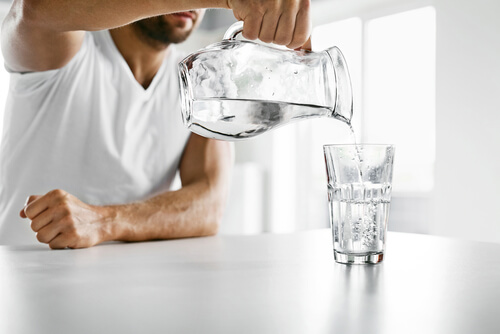 Coughing up blood can be one of the most concerning medical symptoms that you can experience, and if you've coughed up blood for any reason it's likely that you're extremely worried about the cause; most things that can cause you to cough up blood are easy to fix, and even those that are more serious can be treated when they're diagnosed within the early stages of the condition.
If you've started coughing up blood, make an appointment with your doctor so that the proper tests can be done in order to establish the cause of the symptom. There are also many natural methods that you can incorporate to complement your conventional treatment in order to take care of the root cause behind your symptoms faster.
Here are 8 natural ways to stop coughing up blood that can complement a conventional treatment that's been prescribed by your doctor – it can help you to deal with the condition easier.
1. Hydrate
Hydration is one of the most important factors for staying healthy, and everyone knows that they should be drinking at least eight glasses of water per day – but even though it's pretty common knowledge that you should do it, very few people keep a close enough eye on their overall water intake. If you're coughing up blood, it's likely that you're already battling some kind of illness or infection, and you might even be losing essential fluids if you're experiencing other symptoms like vomiting and fever together with illness.
If you're sick, then always increase your fluid intake in order to compensate for the fluids you've lost, and remember that your fluid intake doesn't have to be limited to water alone: You can also add fruit juice to your daily diet, and it has the added benefit of adding a nutritional boost that you could always use when you're trying to recover from something.