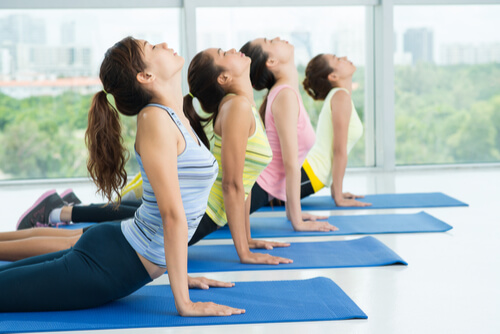 Myofascial pain syndrome is a common health condition that causes pain, swelling and associated knots in the connective tissue which surrounds the muscles (also referred to as the fascia).

Pain and discomfort associated with myofascial pain syndrome can be severe, and it can often get in the way of life and work during times of a condition flare-up. If you suspect that you might have myofascial pain syndrome, make an appointment with your doctor to discuss possible treatment options and seek an initial diagnosis.

Even though the condition can be considered very painful and often goes together with a range of other associated health conditions (including everything from connective tissue disorders through to older or newer muscle injuries), it can be treated and there are many things out there which can bring some much-needed relief to the symptoms.

Here are 8 natural ways in which you can bring relief to myofascial pain syndrome and the associated pain, swelling and discomfort.

1. Stretching Exercises
Strain and stress placed on the muscles are some of the most common causes out there for myofascial pain syndrome, and it's easy to aggravate the condition by overusing a muscle – and usually, the first thing you'll notice is a pain in a specific muscle area, as well as associated knotting of the muscle underneath the skin.

If this happens to you, then stretching exercises can be one of the best ways for you to relieve the strain in the muscle. When stretching a muscle that you might have injured or that might currently be hurting, the first thing you should do is take it easy.

Stretch moderately, and remember that you don't want to injure the muscle any further – the keyword is moderately, and the moment you feel any associated pain or discomfort you should always take a break.

Stretching exercises should never be pushed too far, but done in moderation they can be greatly helpful.