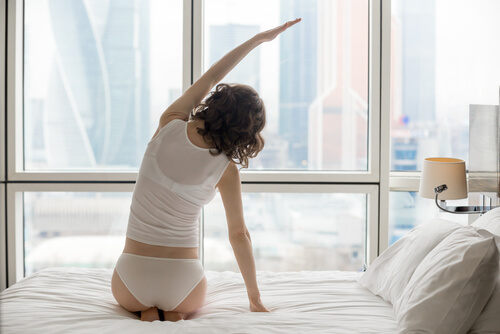 2. Low-Impact Exercises
Exercise is important for everyone if they want to stay healthy in the long run, but exercise can also easily become something that leads to injury. If you experience any of the symptoms of myofascial pain syndrome (especially while exercising), then you should know that moderate exercise can be beneficial to healing the injury – but any more exercise on top of this can only risk further injury to the affected muscle.

Change your exercise routine if you've injured yourself and experience any symptoms associated with myofascial pain syndrome. Lower-impact forms of exercise can be greatly beneficial ones, such as yoga and light stretching exercises have shown great promise in relieving the symptoms of myofascial pain, especially when combined with some of the other methods that have been mentioned on this list.

If you suspect that you might be following the wrong exercise routine to match your injury, make an appointment with your doctor.