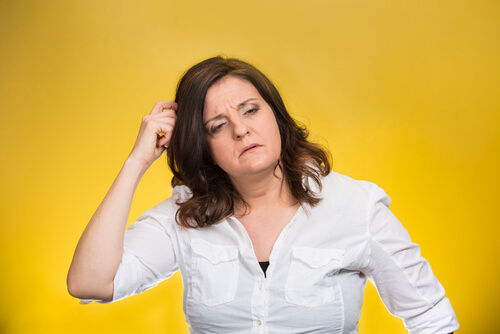 Dyscalculia is a condition where a person struggles to comprehend anything that applies to numbers. They may also struggle with certain shapes, money, and time.
There are many things that can cause dyscalculia, and it is typically diagnosed in school-aged children who show the signs of the condition while taking math classes. There are different levels of severity, and some people are able to overcome the condition at least in certain aspects.
A person may be able to learn to tell time but may still struggle with math problems. The cause of the condition can affect how easily a person can overcome if at all. There are certain health problems that may be connected to other learning disabilities that make it hard for a person to overcome their dyscalculia.
Here are some of the most common causes. These are not the only causes, and medical scientists are still struggling to learn more about these causes and others.
1. Memory Problems
Since one of the symptoms of dyscalculia is the inability to remember numbers, there's no surprise that people with memory problems also have this condition. There are many things that can contribute to or cause memory problems, including injuries, medication, infections, and even certain developmental disorders.
Some people have memory problems that span across a variety of things, including letters, shapes, and more while others simply struggle to remember numbers. This can be a big problem for adults because they may not be able to remember dates, appointments, private information such as social security numbers and birthdates, or the time.
People who are receiving treatment to improve their memory problems may be able to use those same treatments for dyscalculia. Typically, when a person's memory does improve the dyscalculia improves or may even go away. While dyscalculia is normally diagnosed in children, adults with dementia may show symptoms later on in life.