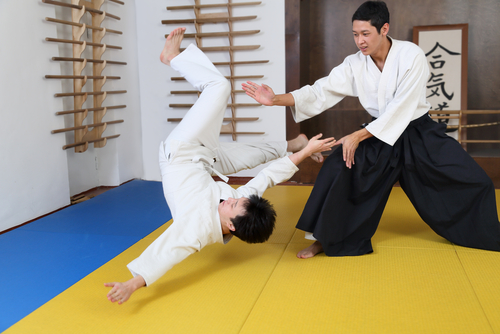 2. Martial Arts
Another way that someone can injure themselves seriously is through the practice of martial arts. When it comes to hip flexor pain or injury, martial arts is one of those sports that pretty much live with the leg above the hip. 
Much of the sport is spent kicking at high speeds with the leg far above the hip flexor. This can lead to serious injuries. The best way that you can prevent these injuries is by making sure that you are in excellent shape when you are practicing martial arts.
Your instructor may be teaching you the techniques in order to kick high or kick powerfully, but it is you that knows how far you can push your body and whether you have warmed up enough or stretched out enough to prevent injuries.
Martial arts are serious business and any potential injury should be taken seriously as well.