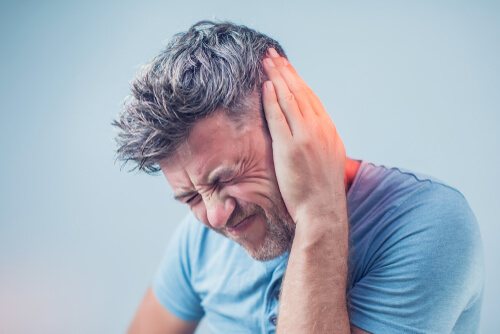 2. Tinnitus
Tinnitus is often one of the most common symptoms that can be associated with papilledema, and ringing in the ears can either be experienced as something temporary that goes away and then recurs later or as something chronic that always sticks around as a symptom. When experiencing it due to papilledema, in the early stages of the condition it's usual for people to experience the ringing in the ears as a "flare-up" that often happens together with some of the other symptoms on this list including a headache and pressure felt in the eyes.
There are several other reasons why tinnitus can occur, including temporary or permanent hearing damage. The reason it happens with cases of papilledema is instead due to the pressure that the condition creates throughout the skull and its channels, and this manifests with chronic or temporary ringing in the ears.
See your doctor if you experience any lasting tinnitus.