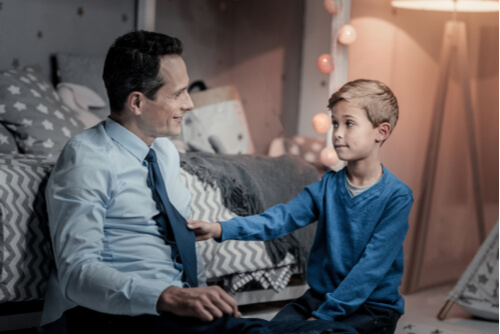 2 Communication
While there are many signs and symptoms, one of the most obvious and the most useful is simply that the child admits to feeling uncomfortable in their skin and perhaps feeling as though they would rather be another gender.
This can provide you with the precise 'scoop' on why they might have been acting unusual, and thereby give you the opportunity to help them. The danger is to make sure that you react to this news correctly. The worst thing you can do is to dismiss it as a phase. While it's certainly possible that their feelings will change, there is no guarantee. Nor does it make the way they're feeling right now any less real.
Likewise, be led by them on how to react. Don't make a big deal out of this if it is something they are trying to play down. And don't assume it's something they want to have 'fixed'.
Instead of dismissing then, treat the issue sensitively. Listen to what they have to say, ask how it makes them feel, and tell them you're glad they came to you for advice.